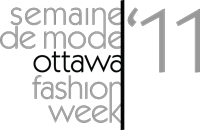 Ottawa Fashion Week is a platform for National and international designers and artists to showcase their work and talent. Over the course of six seasons, OFW has grown into an avenue of expression, creativity, and innovation. OFW is a means of uniting the community in their appreciation of the latest trends in design and art. The event also strives to serve as a business opportunity for members of the art and fashion industries as well as to provide a venue for growth for designers and artists.
In September 2011, Ottawa Fashion Week (OFW) will enter its seventh season– the nation's capital will continue to host an internationally recognized avenue of artistic expression.

Fern Hill School is a vibrant community, engaged in the quest of learning for more than 30 years.
Founded in 1981 by Maureen Brookson, with a registration of eight children, and guided by a desire to provide young children with an exceptional education, the school grew and flourished into a thriving preschool for children up to six years old. In 1988 Fern Hill was incorporated as a non-profit school with charitable status. In 1993, with the backing of a group of dedicated parents, Fern Hill began the development of the elementary school.